Download Our "Overcoming Software Overload" E-Book!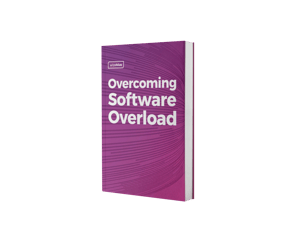 Software allows us to do so much, but if purchased without foresight, it can bring with it more work than help.
We don't claim to be able to see the future (how cool would that be?), but we do know a few things about software. And there are three things you need to make sure any software you purchase has if you want it to be a smart purchase with staying power.
Read this quick guide and know exactly what to look for to avoid a software overload -- or worse, breakdown -- in your organization
Fill out the form to receive your copy of Overcoming Software Overload.