Marketing Projects
Zengine's marketing content solution provides the framework to take your content marketing initiatives to the next level. Track ideas, collect information, gather research, and manage other content related projects all in one place. Move projects through the stages in your writing process and assign tasks all in one place. Soon you'll be publishing lots of great content like a pro in no time!
Make marketing projects run smoothly - track content projects for your blog, website, and more.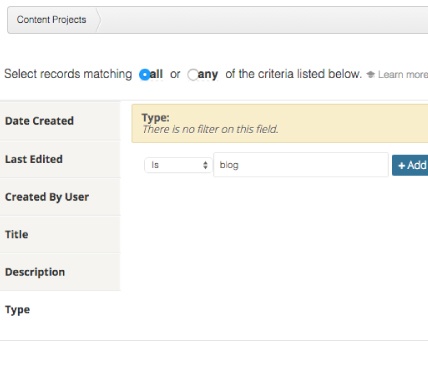 Manage custom project views
Get a top-down look at your projects across categories, statuses, and more. Easily create custom views to filter your data according to your needs.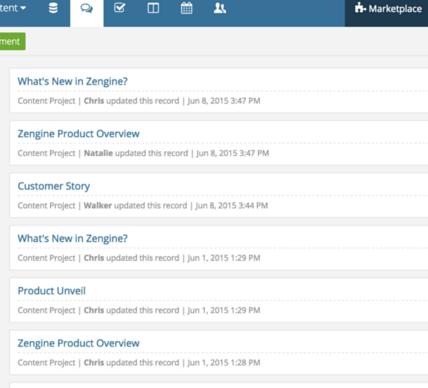 Stop internal email threads
Collaborate to finish a project by sharing information with your team. All conversations can be traced back to the specific article or project.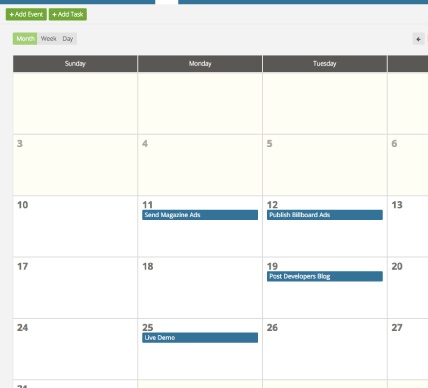 Never miss a deadline
Track tasks against each project. Everyone on the team can filter their list of tasks, or get a high level view of all tasks across team members.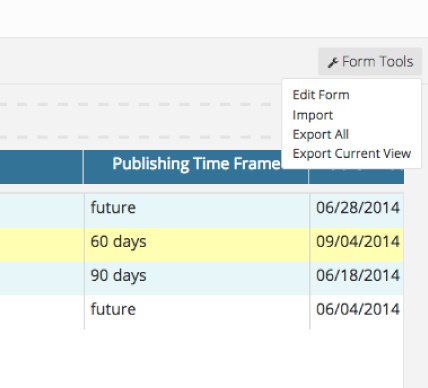 Create and export views
Unlike a spreadsheet, every team member can save personalized views of the data that are relevant to their job, without affecting others' views.
---
Customer success using this template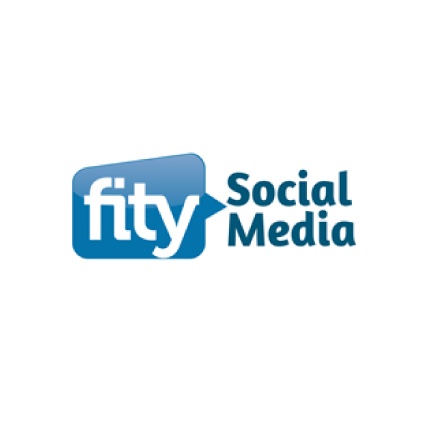 If you're looking for a good software to manage your data and keep track of everything, then I highly suggest going with Zengine.
Connor Gallic, Fity Social Media